Adjustable Depth V-shaped Groover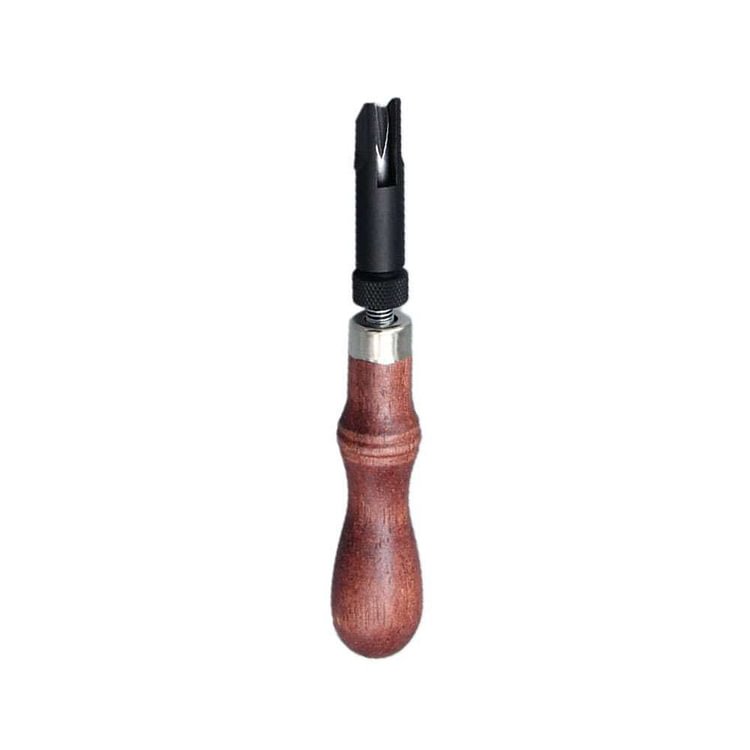 Adjustable Depth V-shaped Groover

American slotting machine is made of high carbon steel and high quality wood. It is a very good V-type slotting machine.

The length of the cutter can be adjusted to excavate grooves of different depths. After mastering, the groove is beautiful and fast. The V-shaped retractable cutter controls the width of the groove, the telescopic wheel controls the expansion of the cutter, and the cutter can retract the grooves with different widths.

The rotary thread is used to adjust the depth of the push groove. When the rotation is the most tight, the leather surface pushed by the pushing groove is the loosest, and the groove pushing the leather surface is the shallowest.
Material: Steel + Wood
Scope of application: leather craft diy tools
Blade width: 5 (mm)
Size: 15.8*2.5cm
Product list: 1*adjustable depth V-shaped groover