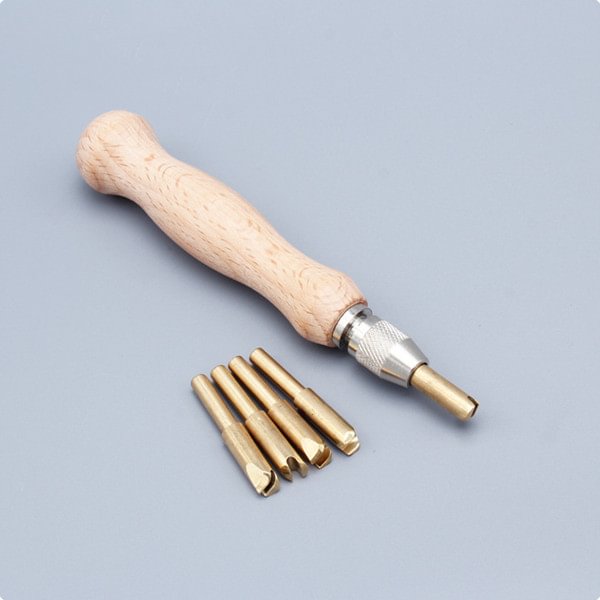 Professional Leathercraft Tool Set: Our professional Brass Line Groove Creaser & Shaper for Leathercraft includes FOUR styles of leathercraft tools.
Multipurpose Use: This leathercraft tool set has been widely used in leathercarft DIY projects, handmade crafts lovers, leathermanufacturers and domestic leather sewing, etc.. Suitable for leather sewing and tailoring work.
Premium Materials: The shaping & creasing tools(bits) are all made of solid brass, stainless, wear-resistent and durable. The tips and edge lines of the tools are all burnished and polished, completely new and smooth, which never hurts your leather belt and leatherware. The handle has two styles: Beech Handle and Padauk Handle, which has a great quality feel and hand touch.
PARAMETER CHART
| | | | | |
| --- | --- | --- | --- | --- |
| Style & Parameter | length | shank diameter | 4 pcs weight | size |
| 4 Pcs Groove Creasers | 40mm/1.57in | 5mm/0.2in | 35g | 2mm/3mm/4mm/5mm |
SPECIFICATIONS:
Material: brass(bits), beech(handle)
Weight: 35g(bits), 37.5g(beech)
Size: shown as the parameter chart
Color: brass gold
ABOUT PACKAGE:
4 Pcs Groove Creasers(4 Pcs groove creasing bits of diverse sizes)
1 × Beech Wood Handle