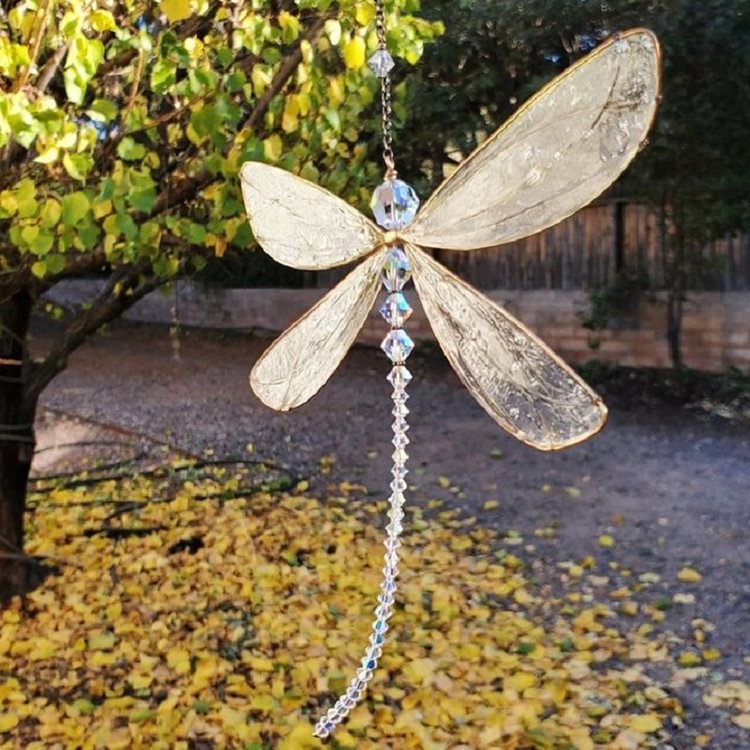 Hang your dragonfly anywhere you wish to bring a stroke of wonder, joy, and beauty.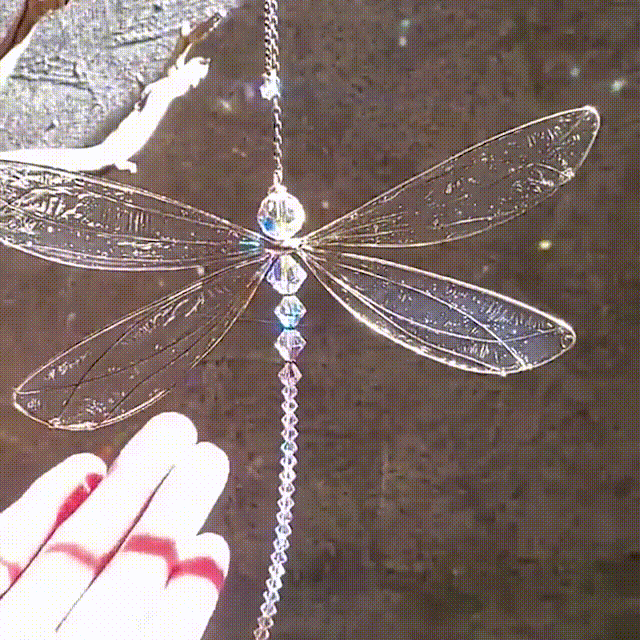 This luminous dragonfly was designed by artist Shari Courtney in the mystical red-rock deserts of Sedona, Arizona.
Created using only the finest Swarovski Crystals and Jeweler's Bronze, this treasure has been delicately shaped and painted by hand ensuring no two pieces are exactly alike.
Dragonflies essence of the winds of change, the messages of wisdom, enlightenment and the communication from the world of elemental. hang them near a window to reflect sunlight and create bright spots of color-rainbow
Can be used as a Wild, rainbowmaker or decorations in the house, living room, bedroom, kitchen, porch, window, patio, lawn, car, mirror for purposes of decoration