Easy-Grip Stamp Jig Holder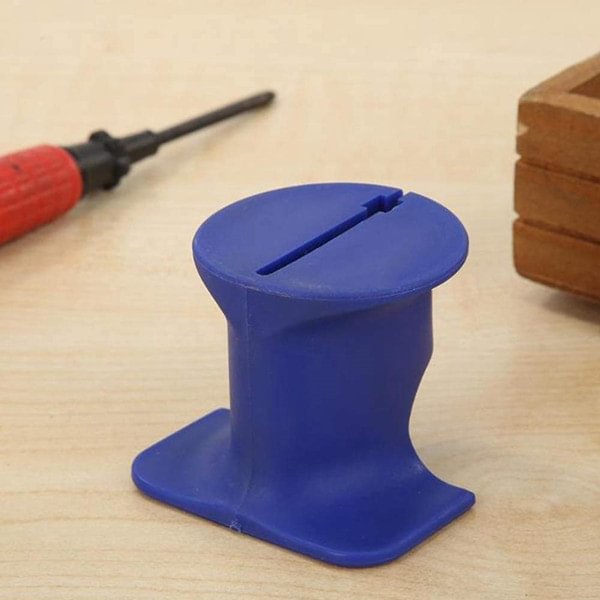 Easy-Grip Stamp Jig Holder
This jig holder is meant to keep stamps flush(working on stamping blanks and metal surfaces)promoting full impressions that are crisp and uniform.
The Easy-Grip Stamp Jig Holder is designed to keep the stamping blank and metal surface neat and stable, ensuring a complete pattern and protecting your fingers from the hammer path
This jig holder is made of wear-resistent ABS material. Solid quality makes it more durable and sturdy. The whole ergonomic design makes it more effort-saving and easy to use.
Easy-Grip Stamp Jig Holder will surely improve your working efficiency and make stamping easier. It is an essential tool for beginner metal stampers and DIY jewelry makers, as it protects your hands for future crafting.
SPECIFICATIONS:
Material: ABS solid plastic
Weight: 50g
Color: blue
Size: 4 sizes available
PACKAGE INCLUDES:
1 × Easy-Grip Stamp Jig Holder