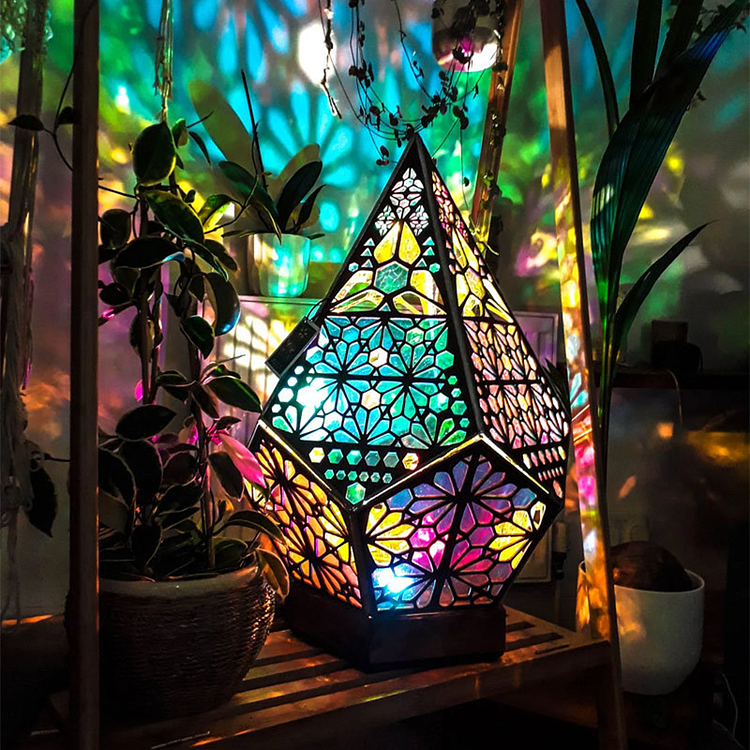 Make each night magical with our Emerald Prism Projection Lamp. It is the Ultimate addition to any room! It fills the room with beauty as the colors and shapes morph around you. It is the perfect ambience for unwinding at the end of the day, meditation, and especially night before bed. Say goodbye to chunky lamps or boring nightlights and transform your living space today!



ADD MESMERIZING BEAUTY TO YOUR HOME
Colored lighting cannot only create a certain atmosphere, it also affects our body & mind. By adding our Emerald Prism Projection Lamp you will immediately experience the blissfulness our lamps produce. Create the perfect atmosphere for movie night, listening to music, or just for relaxing.



LIGHT THERAPY
The Emerald Prism Lamp is a great way to treat Seasonal Affective Disorder (SAD) and other conditions by exposure to artificial light. SAD is a certain type of depression that occurs at a certain time each year, usually in the fall or winter.

WHY OUR EMERALD PROJECTION LAMP
It's Original. It's Authentic. It can't be found anywhere else because there's nothing else like it. With the Emerald Prism Lamp in your room, you've got more than a boring old night light, you've got a magical showcase of colors, shapes, and the perfect mood setting.
CHARACTERISTICS OF THE LAMP
Sustainable wood base
Height: 18 cm
Width: 11cm
Bulb type: LED 6W GU10 (low energy)