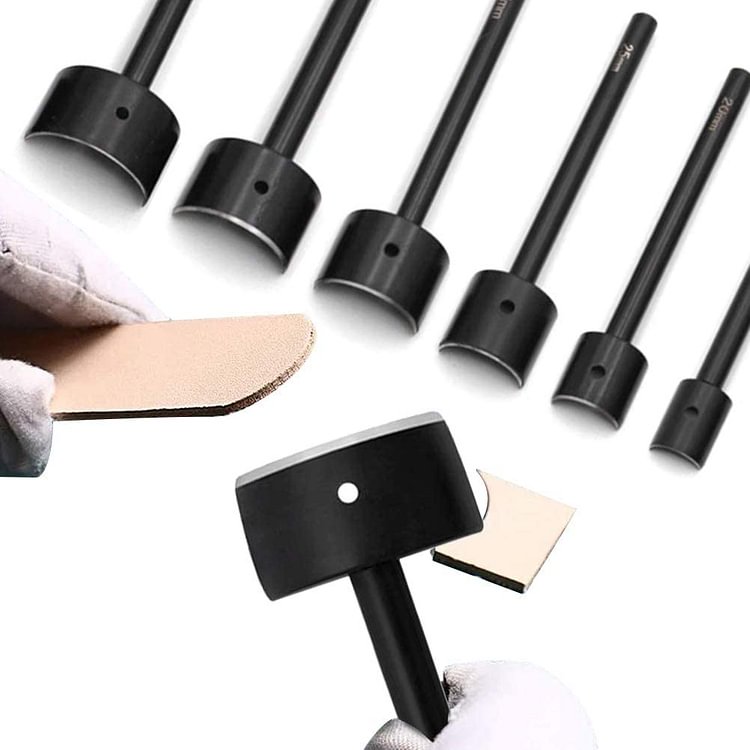 Material: Leather corner punch is made of durable and solid steel, long-lasting and wear-resistant. The blade is sharp, Note:PLEASE KEEP THESE TOOLS AWAY FROM CHILDREN.

Easy to use: Half-round shape designed, fits for 1/2 circle leather edge cut. You only need to hammer Half-round cutter punch for beautify end of belt.

Wide application: Leather punch tool is suitable for wallet,card package,belt strap,watchband,handbag etc. Much easy to get a nice Arc-shaped end on the leather.

7 pieces Leather Punch Tool Set, diameter size approx15 mm(0.59"), 20 mm(0.79"), 25 mm(0.98"), 30 mm(1.18"), 35 mm(1.38"), 40 mm(1.57"), 45 mm(1.77").