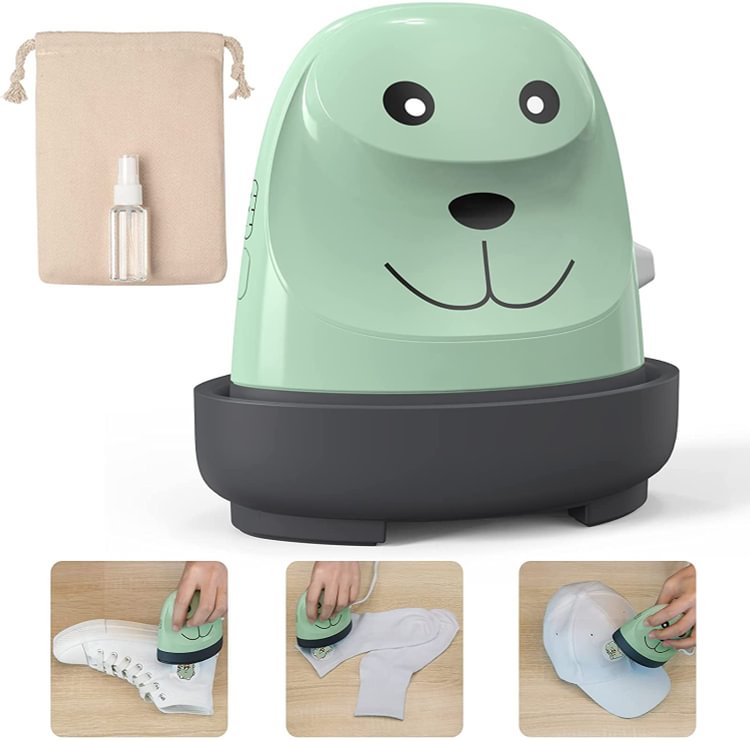 Perfect for Heat Transfer Projects : Our mini heat press has the bigger heating plate than others mini press. Larger sizes will heat more evenly and can save your time. Used to make personalized patterns on the surface of T- shirts printing, clothing, hats, handbags, socks, etc. Enjoy the fun of making DIY using the heat press. Suitable for handicraft lovers and family use.

SAFE USE : Heat press has an automatic shutdown mode. The heating plate is made of a ceramic coating and can be directly placed on a heat-resistant insulating base after use. It enhances the stability and safety during use. If you do not use the heat press machine after ten minutes, it will automatically shut down.

3 HEATING MODES : Heat press machine for t-shirts has three heating level settings: low temperature 284℉(140℃); medium temperature: 320℉(160℃); high temperature: 374℉(190℃). Allows you to freely control the heating degree to meet your different heating needs. Easy to operate and use.

2 in 1 HEATING and IRONING : The dual purpose of the heat press is not only used for DIY, but also used in daily life such as as an iron, ironing wrinkled clothes, and quickly restore smoothness and naturalness. It can also be given to friends, colleagues or family as gifts.

DETAILS : The height and width dimensions of the mini heat press are: 3.9*2.3 inches. The insulating base length and width dimensions of the iron are: 3.9*2.3 inches. The cord is 71 inches long. Equipped with water spray bottle and small canvas belt, easy to store and use.