PU Leather Bag-Shaped Wall Clock Modern Art Clock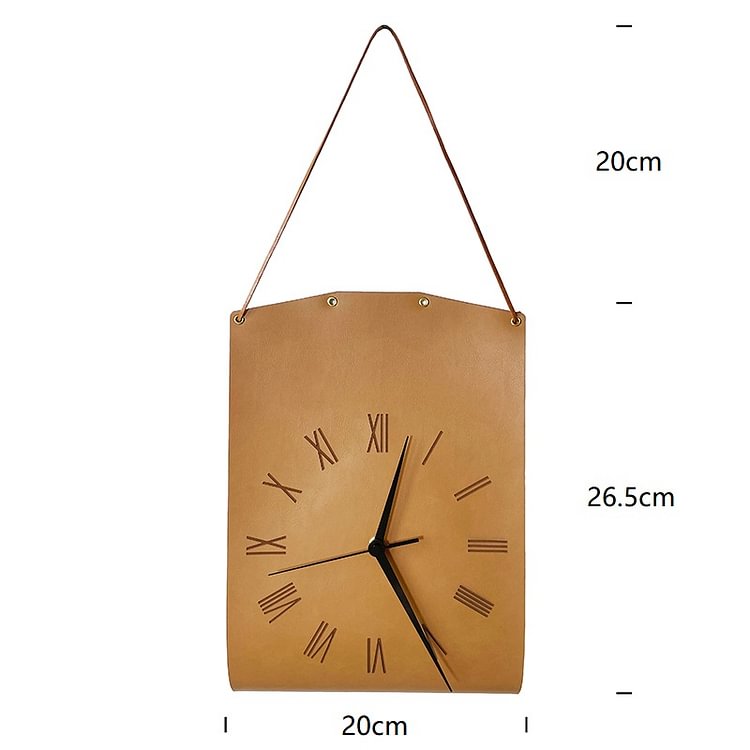 PU Leather Bag-Shaped Wall Clock Modern Art Clock
The unique design of this wall clock makes your room look unique.
The quartz movement of the timepiece emits a soft ticking sound without the need of a bell, thus achieving a quiet environment.
Made of high-quality materials, durable and not deformed, precise and durable.
Power source type: battery (without accessory batteries), carbon fiber movement can extend battery life, using alkaline batteries will damage the movement.
Generous, elegant and high-end, it is the best choice for gifts to relatives and friends. Suitable for bedroom, living room, study room, office, etc.
Specification
Display type: pointer + number
Power type: battery
Shell material: metal
Dial material: metal
Size
Middle: 10.4 x 7.9 x 2.4inch (26.5 x 20 x 6cm)
Large: 13.4 x 9.8 x 2.4inch (34 x 25 x 6cm)